Shot details: Pentax K-7, 1/350 sec, f/8, 10.0 mm, ISO 400 
When and how did you venture into Photography?     
Before I had an interest in photography, I was a young avid painter; always interested in drawing people, objects, and landscapes in different kinds of medium.
Then in 2003, I grabbed our family's old-plastic-unknown-brand point-and-shoot 35mm film camera to use it to take photographs of me and my friends on a trip to a beach in San Juan, La Union. One sunrise on the beach – hung-over from the previous night's drinking spree with my buddies – I grabbed the camera and just took photographs of my friends, people around, and the scenery.  I tried to apply compositions that I use in my arts skills.  I took pictures until sunset.
After developing and printing the film at a photo lab in Baguio City, I was surprised to see the results. The results I got made me realize that I can do art in photography and that sparked my journey into the world of serious photography.
I fell in-love with photography, and I decided to work at a simple photo studio in Baguio City to start earning some cash to buy a better camera. In that studio, I held and used a digital SLR camera first for time.  It was a Canon 300D with 18-55mm kit lens.
The studio had no actual photographer; the store staff would just take turns taking pictures of walk-in customers. The studio had a standard preset setting, which they used take ID pictures, standard portraits, groups and wacky shots. I tried to understand every button and number from the camera, as I had absolutely no idea what they were for and what they do.     
The day I finally earned enough cash, I bought my first and very own 35mm film SLR camera with two lenses.  It was a second-hand Pentax SF7 with SMC Pentax-M 28-50mm f/3.5-4.5 lens and Astron 70-210mm f/4-5.6 lens.
Eventually, I gave up my job at the studio and studied photography on my own, reading photography books from the city's public library and consulting with my friend who was a Mass Communication student. It took me some time to understand and master the basic principles of photography, as film, developing, and printing was costly and time consuming.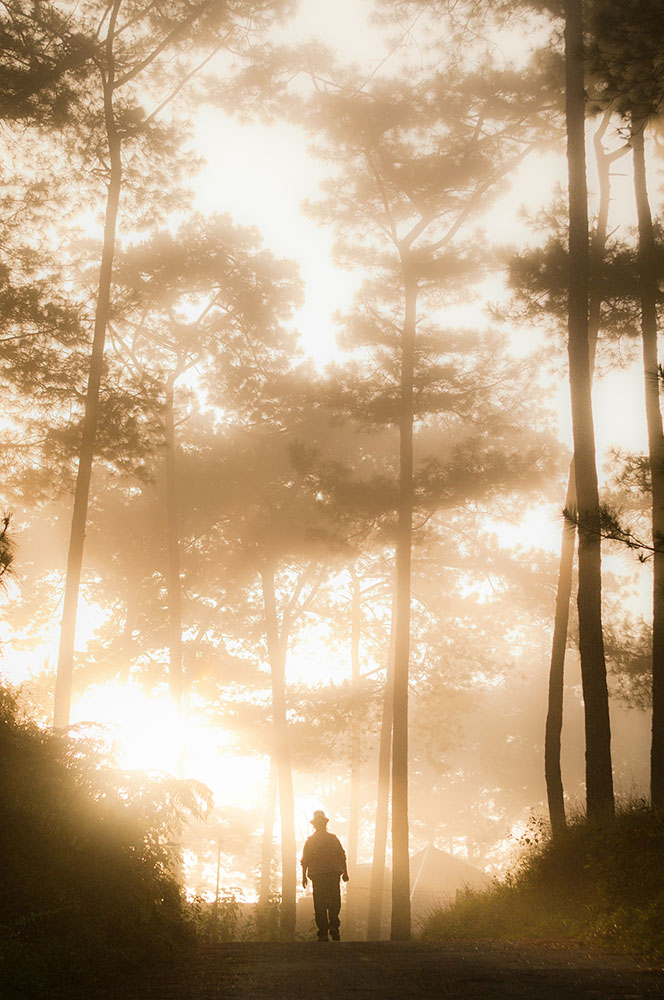 In 2006 – dozens of images and films later – my cousin who is based abroad helped me purchase a brand new Pentax K110D, a 6MP APS-C DSLR camera with 18-55mm kitlens.
From the day I owned my very first SLR camera, even without a formal training or education in photography, I've never left the house without my camera. Photography has become my passion and my life.
Shot details: Pentax K-7 with PENTAX-F 28-80mm F3.5-4.5 lens, 1/2000 sec, f/5.0, 50.0 mm, ISO 640